Naseem Dahan Al Oudh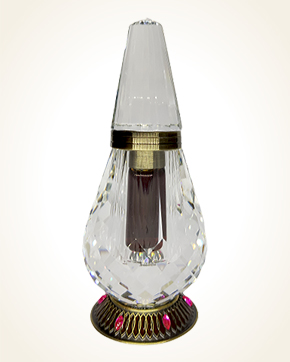 Naseem Dahan Al Oudh
Concentrated Perfume Oil 6 ml
Out Of Stock
Concentrated Perfume Oil Sample 0.5 ml
In Stock
Notify me when available?
Description
Dahan Al Oudh is a rich deep oud oil of Cambodi that you can use alone or as part of other fragrances to create your unique and unique perfume.
The color of Dahan Al Oudh perfume is deep dark, as is its fragrance, which has a mysterious, bewitching, or mystic, filled with the legacy of the true Orient.
In the first minutes, the scent burns you with a really strong, pungent note of a raw-sounding oud, which after only 30 minutes is slightly rounded, thanks to several nuances of the skin. The skin is transferred to the essential oil with its animal-like streaking note, which perfumes seem to lighten and the oud begins to warm up in the heat of rare woods, to which the undertones of smoke contribute smoothly.
A few herbal-green chords show in their oud clouded sweetness, patchouli, which intertwines with trees, but it is quite clear that oud is unmistakable, distinctive, and is intended for its devotees who bring their ever-changing aromatic aria, which is multilayered - to sacred.

Notify me when available?
You might also like