Nabeel Aseer Al Shawq Silver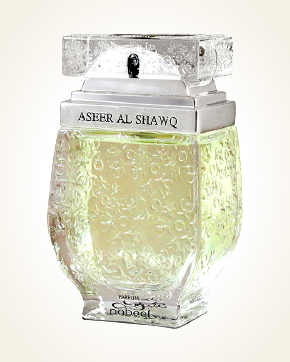 Nabeel Aseer Al Shawq Silver
Eau de Parfum 80 ml
In Stock
Eau de Parfum Sample 1 ml
In Stock
Description
The introduction is a special interplay of fresh juicy lemon and delicious, black coffee, in which an aromatic, sweet cardamom is swayed, which makes the already interesting beginning even more special.
Behind the coffee beans, flowers appear, in the center of which small purple lavender flowers stand out, with their up to green hint and slightly spicy undertone, slowly complemented by woody echoes.
The majestic cedar wood spreads its smooth softness into the embrace of the earthy patchouli herb with a light soapy note in the background and lets out the honey velvet of the noble amber at the end.

You might also like