My Perfumes Desert Oud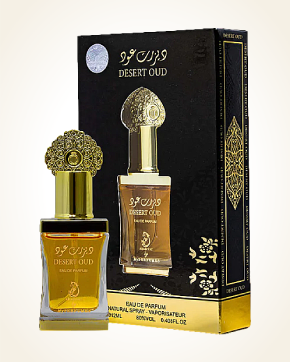 My Perfumes Desert Oud
Concentrated Perfume Oil 12 ml
In Stock
Concentrated Perfume Oil Sample 0.5 ml
In Stock
Description
The sweetly woody score of Desert Oud shows in the opening notes juicy bitter bergamot, in harmony with the green crispness of freshly cut apple, which is complemented by a cold trace of aromatic anise.
Herbal accords of wormwood resonate with echoes of animal skin, the excessive bitterness of which is softened by creamy ylang - ylang, which interweaves the gourmand line with gourmand caramel, which is aired with fluffy musk.
Majestic cedar in the company of a forest scent, from which the pine comes to the fore, slowly embraces the earthy accords of soapy green patchouli, with a smoky note of cool vetiver in the finish.

You might also like