My Perfumes Al Faris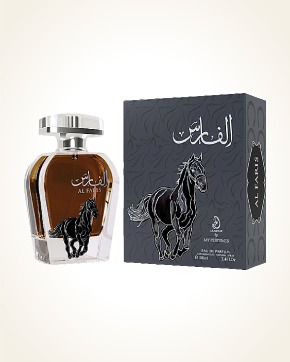 My Perfumes Al Faris
Eau de Parfum 100 ml
In Stock
Eau de Parfum Sample 1 ml
In Stock
Description
A sweetly enticing, floral fragrance that enchants its wearer with the fullness of flowers supported by vanilla tenderness, according to the manufacturer, it is intended for both women and men, but I believe that the fragrance is more suitable for women.
Fragilely showing orange blossoms with touches of fresh lemons, attract a hint of roses brought by geranium in the joint embrace of other citrus notes represented by cypress.
Opulent ylang - ylang with jasmine, in harmony with soft woody notes of cashmere, melting into a deliciously whipped vanilla foam with a musky decoration, into which the final, honey accord of sublime amber arrives.

You might also like