Khadlaj Musk Al Ahlam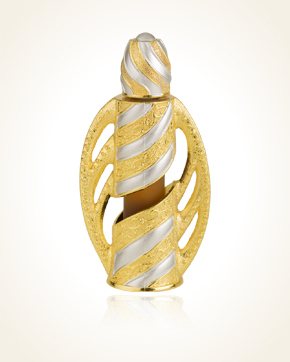 Khadlaj Musk Al Ahlam
Concentrated Perfume Oil 17 ml
Out Of Stock
Concentrated Perfume Oil Sample 0.5 ml
Out Of Stock
Notify me when available?
Description
Vanilla woody and smooth, like a warm scarf around her neck, this is another perfume of beautiful Khadlaj fragrances.
Honey bath is ready for beautiful roses that take a little oud oil. Echoes of patchouli and mysterious incense are easily added. The gourmet vanilla combines with pleasantly woody tones and soft ambergris to soften and warm up. The composition ends with a seductive musk in echoes of ripe fruit.

Customer Reviews (3)
Hello package arrived fine, Musk Al Ahlam fragrance I am excited about, perfume bottle is something amazing! And I will definitely buy some wonderful scent again. Thank you very much for the presents and mls, greetings (23.2.2016 - Jana B.)

Khadlaj - Musk Al Ahlam - After the application, oud smelled first, but his strength had no chance, because soon his heart developed - the beautiful balsamic fragrance alà Bal à Versailles by Jean Desprez. A fragrance of luxury, rich, full of elegance and refinement, but certainly not old-world. The fragrant resin gently complements honey delight, but the omnipresent guard Oud takes great care that the sweetness of honey does not outweigh the balanced composition. I see the essence of the fragrance in the delicate musk that remains when the intensity of that fragrance has passed. But there's no need to worry, this delightful fragrance has an amazing stamina that lasts and lasts! I am delighted with this fragrance. Definitely worth noting, for me has magic and charm. (04/04/2015 - Zita Ř.)

A valentine gift package for a friend arrived. Thank you very much ... I have samples before me and I would like to try them all at once. I always unpack the package with shaking hands and light excitement. I feel like an addict longing for his dose ... Your perfumes are really addictive. Khadlaj - Musk Al Ahlam - the first one I tried right now is the real magic of the Orient. Patchouli is very distinctive on my skin, after spreading I can already feel honey, a hint of vanilla and musk. The smell is so strong, but not blatant or annoying. He just makes a very clear impression of himself ... calling away ... an irrepressible desire ... beauty !!! And again I have something to ponder ... (February 4, 2015 - Lenka S.)

Have you tried one of our perfumes?
Let us know
how you like it!
Notify me when available?
You might also like