Mumayz White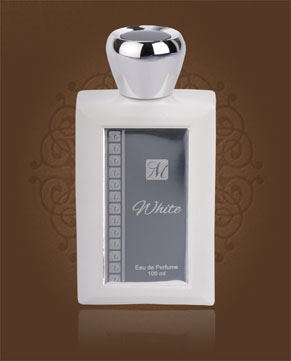 Mumayz White
Eau de Parfum 100 ml
Out Of Stock
Eau de Parfum Sample 1 ml
Out Of Stock
Notify me when available?
Description
Mumayz White continues its fragrance to the oil perfume of the same name only in the form of Eau de Parfum.
The spell of purity, the spell of breathlessness, the spell of sensuality are exclusive musk fragrances.
Musk White is a soft, fluffy scent of purity and freshness. Get this amazing embrace of softness that will gently caress you with a hint of velvety warmth and mysterious sensuality.

Customer Reviews (3)
Hello yesterday I received the shipment, you are amazing, for fast delivery you have 1 star. Thank you very much. Mumayz White is a wonderful fragrance, I ordered blindly and did not overlook, thank you. The fragrance samples are also amazing, thank you, but I have it more complicated in the next selection. Thank you for the candle, it comes in handy at Christmas. I wish you a Merry Christmas. Thank you and best regards (22.12.2015 - Hana V.)

... Otherwise I fell in love again !!! Mumayz White - incredibly divine crystal clear smell .. Every day I rub with her, and still smell .. It is so pure, it is like rain and together with my other love Musk "Abinka" is a heavenly concert ... Your perfume these are really DIDCULAR MAGIC ... I would order it now, but I have to tame a little :-D But when I buy it, I will definitely smell a pillow with a blanket to sleep well ... (28.4.2015 - Romana IN.)

I ordered two fragrances right from Mumayz, black and white, white is like clean linen, it's like bathing smell, it's a cashmere warm scarf around my neck. She's so tender, beautiful. True contrast to Mumayz Black. Mumayz White is gentle and beautifully smells the day. (12/16/2014 - Jana K.)

Have you tried one of our perfumes?
Let us know
how you like it!
Notify me when available?
You might also like