Al Haramain Mukhallath Maliki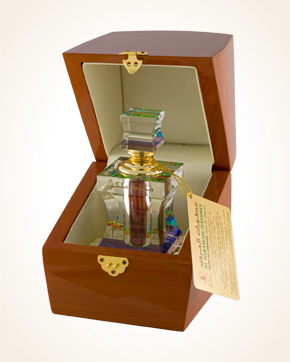 Al Haramain Mukhallath Maliki
Concentrated Perfume Oil 25 ml
In Stock
Description
The wooden cabinet conceals the Mukhallath Maliki perfume belonging to Al Haramain's most exclusive range.
The fragrance brings you a composition of very rare oud essential oils composed with a queen of flowers into a very pleasant whole. In the opening tones, we will introduce the soft warm ambergris together with sweet oud oil from Cambodia, which will be complemented by the intense aroma of the Moroccan rose with its richness and silky sensuality.
Incense and labdanum with a typically bitter leather footprint apply for their word. The softness and purity of the musk is complemented by a bit of sharp pepper, which is followed by patchouli with a beautiful herbal-spiced tone, complemented by a typical scent of roses and a woody sweet breath of sandalwood.
The fragrance of this perfume sounds very luxurious and has excellent durability.

You might also like