Al Alwani Mukhallat Burmi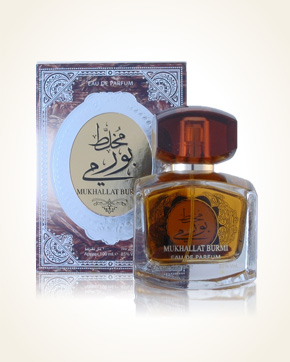 Al Alwani Mukhallat Burmi
Eau de Parfum 100 ml
Out Of Stock
Eau de Parfum Sample 1 ml
Out Of Stock
Notify me when available?
Description
In this bottle, along with oudový perfume, several agar sticks from Malaisie to specialize the new perfume from the company Siafa, which belongs to the Al Alwani perfume family.
Orientally tuned, woody perfume carries mysterious nuances and various forms of oud essential oils that connect with flowers. The main flower chord is an intense rose that, in conjunction with woody species, lends the aroma its full to royal-like aroma and smooths out the initial hardness of the woody species.
We continue the earthy tones of vetiver and moss, which turn back to oud oil, but it sounds softer, with a sweetish dry undertone.

Notify me when available?
You might also like