Swiss Arabian Mukhalat Barq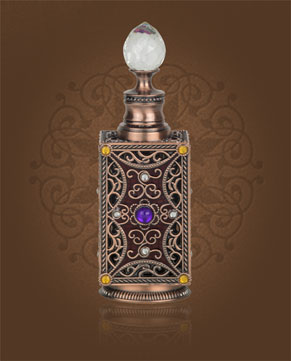 Swiss Arabian Mukhalat Barq
Concentrated Perfume Oil 15 ml
Out Of Stock
Concentrated Perfume Oil Sample 0.5 ml
Out Of Stock
Notify me when available?
Description
This fragrant Swiss Arabian is dominated by woody plants, coffee with leather undertones and delicate flowers.
The first thing you feel is raw skin with its typically unfolding warm animal smell, which, combined with bergamot, sweet tangerine and juicy orange, creates a unique and irritatingly bitter tone, bearing the entire perfume composition.
Spread out on rose petals with jasmine touches, coffee beans take you to a woody, sweet oily essential oil that is laid in a bed of dry, almost dusty vanilla. A spicy tinge hidden in the incense with its mysterious touch, and other bitter herbal tones in patchouli, along with a woody sweet caress of sandalwood, will end this oriental line that both men and women will enjoy.

Customer Reviews (1)
Warm, fragrant, yet full. Combination of skin and sweetness. Beautiful flacon with crystal cap. Unisex fragrance. (3/19/2015 - Václav V.)

Have you tried one of our perfumes?
Let us know
how you like it!
Notify me when available?
You might also like