Al Rehab Mokhalat Al Rehab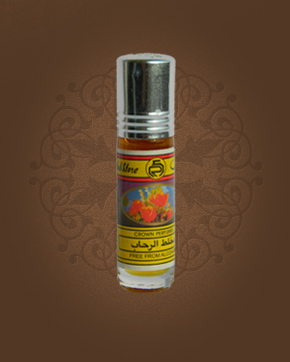 Al Rehab Mokhalat Al Rehab
Concentrated Perfume Oil 6 ml
Out Of Stock
Notify me when available?
Description
A pocket pack of oriental perfume, the big advantage of which is the small size (6 ml of perfume) so that it fits even the smallest handbag or pocket. In addition, perfume is very easy to apply using a ball in the bottle cap. So you can always have your favorite fragrance with you.
At the beginning, a strong sandalwood flood shows you how intense lily, ylang-ylang and roses can be. The flowers are tinged with honey and vanilla. The soft ambergris and incense will also show their beauty.

Customer Reviews (2)
Mokhalat Al Rehab - is a powerful intense perfume, where the beginning has a woody onset with flowers that turn into an amazing fragrance with incense and a pinch of honey with vanilla.

Mokhalat Al Rehab - also beautiful perfume, after the first scent reminds me of Khaltat Maryam perfume, it smells of wood, but after a while the fragrance turns into a beautiful floral fragrance like a magic wand and at the end is added a delicate vanilla with beauty honey. (Oct 18, 2014 - Veronika H.)

Have you tried one of our perfumes?
Let us know
how you like it!
Notify me when available?
You might also like