Hamil Al Musk Mimi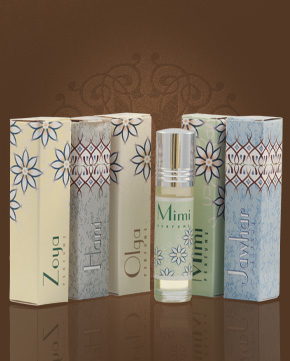 Hamil Al Musk Mimi
Concentrated Perfume Oil 8 ml
Out Of Stock
Notify me when available?
Description
A pocket pack of oriental perfume, the big advantage of which is the small size (8 ml of perfume) so that it fits even the smallest handbag or pocket. In addition, perfume is very easy to apply using a ball in the bottle cap. So you can always have your favorite fragrance with you.
The citrus lure of sweetly flowing mandarins, sour lemons and limes, light bitter pomelo and juicy grapefruit will take you for a stroll of freshness. The aroma is directly intoxicating with fresh tones that are associated with the smoothness of musk, cedar wood and a bit of vanilla dust.

Notify me when available?