Al Rehab Mempasa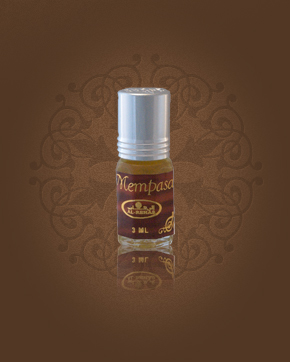 Al Rehab Mempasa
Concentrated Perfume Oil 3 ml
Out Of Stock
Notify me when available?
Description
A pocket pack of oriental perfume, the big advantage of which is the small size (3 ml of pure perfume) so that it fits even in the smallest purse or pocket. In addition, perfume is very easy to apply using a ball in the bottle cap. So you can always have your favorite fragrance with you.
Sweet vanilla, sandalwood and musk will surely bind you in this pleasantly folded scent. Excess sweetness is suppressed by cedar wood and the light scent of cut grass. In the full development of perfume you will clearly perceive the beautiful scent of white musk.

Customer Reviews (2)
Al Rehab - Mempasa - a very pleasant fragrance that has immense endurance. Vanilla is not so distinctive, I feel more sandalwood and musk in the end. I absolutely must agree with the statement that this fragrance is a magnet for men. (October 6, 2015 - Renata Š.)

Should I ask if the small Mempasa roll-on is in a larger package? It is the smell that every man is next to - starting with my boss, ending with a courier who delivered me a shipment of books :-) I do not understand why Mempasa? The fragrances I choose mostly have the same basis, but this enchanted everyone :-)) Where does Chanel go? :-) (17.3.2013 - Pavlína V.)

Have you tried one of our perfumes?
Let us know
how you like it!
Notify me when available?