Al Rehab Marc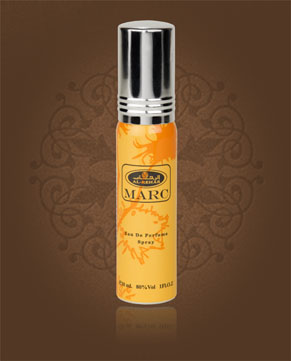 Al Rehab Marc
Eau de Parfum 30 ml
Out Of Stock
Notify me when available?
Description
A pocket pack of oriental perfume whose big advantage is its small size (30 ml of perfume water in a spray) so that it fits in a small purse or pocket. So you can always have your favorite fragrance with you.
The citrus, combined with forest tones and oriental spices, is hidden in a small pocket pack of this perfume water.
The combination of lime, which shows its stingly prickly face and cedar wood, lends the perfume a fresh green composition. Refreshing comes with a vetiver interwoven with precious trees and a freshly spiced sage. As the scent develops, a touch of lavender, lying on a sweet-sounding red orange with a little vanilla and a pleasantly powdered musk, comes into play.
The fragrance will delight both men who like citrus fragrances and women who like the fresh tones of green-sounding fragrances.

Notify me when available?
You might also like