Anabis Mansur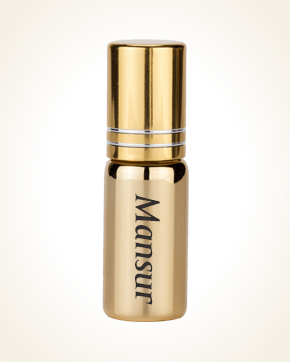 Anabis Mansur
Concentrated Perfume Oil 5 ml
Out Of Stock
Concentrated Perfume Oil Sample 0.5 ml
In Stock
Description
Fresh tones of fresh ginger with a gentle flowing scent of orange blossoms, exquisitely majestic roses and juicy lime with bergamot, trigger the initial chords in the fragrance designed especially for men, when interplay with elegance will also attract women into their floral woody nooks.
With the gradual release of fragrant chords, especially woods, dominated by warm-flowing cedar with sandalwood, the rose acquires a dusty tone that blends with the spicy pepper angel, accentuated by the spicy tones of nutmeg and pepper.
The final echoes are associated with a mysterious-sounding incense whose lightness and density is lightened by gourmet vanilla in the embrace of a tender musk and a rounded dot is added by a May rose from Morocco.

Customer Reviews (1)
And finally Mansur ... yes, a very beautiful smell, but it's not for me. It smells too fresh for me, I can't wear such scents. It smells like freshly washed laundry drying in the sun. And I do not mean derogatory, quite the contrary. The purity radiates from him and the woody warm tones are only slightly perceived as if under the surface. So beautiful, only I personally prefer smells sweeter, spicy, heavier than this. Thank you again, I will get back to you with your order soon. Have a Fairytale (December 4, 2017 - Lenka S.)

Have you tried one of our perfumes?
Let us know
how you like it!
You might also like