Manasik Fantastic Musk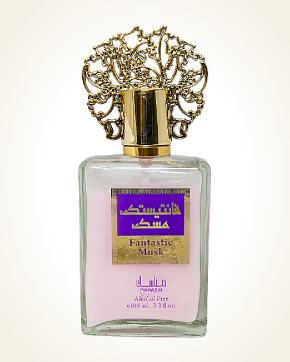 Manasik Fantastic Musk
Water Perfume 100 ml
Out Of Stock
Water Perfume Sample 1 ml
In Stock
Notify me when available?
Description
Fantastic Musk is an Aqua Parfum with powder and is made without the use of alcohol. Shake the bottle well before use so that the powder component that settles to the bottom of the bottle can disperse and the fragrant ingredients combine to allow you to experience a pleasant scent, preferably right after the morning shower.
The playful aroma of ripe cherries with delicious strawberries combines its fruit chords into a gentle bed full of softness and fluffiness offered by fluffy musk.
Lilac flowers slowly resound into the fruit with a delicate beauty, which also shows a fleeting hint of green freshness with nuances of sweet honey, complemented by delicious vanilla.

Notify me when available?
You might also like