Maison Alhambra Very Velvet Aqua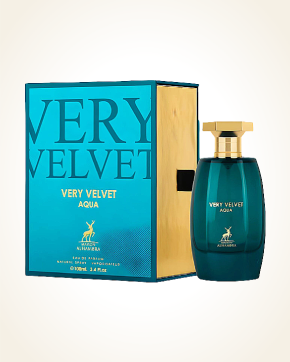 Maison Alhambra Very Velvet Aqua
Eau de Parfum 100 ml
In Stock
Eau de Parfum Sample 1 ml
In Stock
Description
Surrender to the captivating charm of the Very Velvet Aqua fragrance, in which individual notes harmonize to create a scent that is refreshing and seductive at the same time.
Citrus kisses of fresh bergamot open the fragrance score and outline the playful line of the fragrance.
Aromatic green accords, with fragrant facets, concealing a touch of sweet fragility, these are orange blossoms in the embrace of majestic cedar wood and the final, slightly salty shimmer of drops of waves breaking on the rocks.
The Victoria's Secret Very Sexy Sea perfume was the inspiration for the Maison Alhambra Very Velvet Aqua fragrance.

You might also like