Maison Alhambra Honor Blue Essence Pour Homme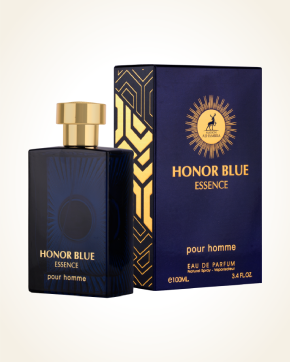 Maison Alhambra Honor Blue Essence Pour Homme
Eau de Parfum 100 ml
In Stock
Eau de Parfum Sample 1 ml
In Stock
Description
The fresh fruity, aromatic Fougere fragrance of Honor Blue Essence Pour Homme opens its arms full of citrus, led by bitter bergamot and juicy grapefruit, swaying in an icy shard, decorated with a green trace of violet leaves, to which spicy black pepper winds.
Rare woods are added, which are embraced by the saffron solo with its bitter leather tone, and together with the earthy accord of herbal patchouli, chypre, vanilla-smooth tonka and sparkling musk are introduced into the tenat.
Maison Alhambra Honor Blue Essence Pour Homme, is inspired by the Versace Pour Homme Dylan Blue perfume.

You might also like