Rasasi Mahyouba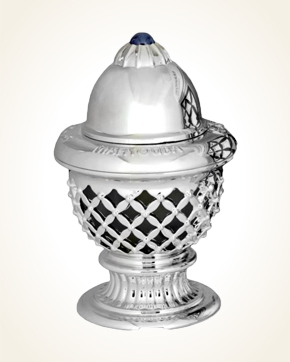 Rasasi Mahyouba
Concentrated Perfume Oil 30 ml
Out Of Stock
Concentrated Perfume Oil Sample 0.5 ml
Out Of Stock
Description
The fresh, light scent of Arab perfume gives us a citrus story.
The introduction is a direct explosion of freshly squeezed lemons, mandarins and oranges, which develop into their full, refreshing beauty with the delicate tones of tiny purple lavender flowers.
The aroma begins to smooth and its freshness is moderated by the tenderness of the musky musk with a creamy trace of rare woods dominated by cedar. Ginger and mint will not allow this fragrance a sweet tone.
Mahyouba holds you gently to your body, tenderly interwoven chords of majestic roses and neroli, but at the same time you can feel behind the curtain hidden plum and juicy apple.
Mahyouba is a pleasant story of citrus tones carried on a wave of lavender.

Customer Reviews (2)
The fragrance reviews from our blind client, Miss Petra ... the perfume has a cool effect on me, I feel a lot of pine and mint, so it suits me beautifully in summer when the weather is hot. The perfume cools me down as if I were walking in the forest. I totally imagine the sun shining in the summer and I walk among the green trees in the forest in a pleasant shade. (March 6, 2014 - Peta Š.)

Already this morning I got a scented day. The scents are as you describe them. After opening the box and looking at the Mahyouba flacon, each of the invited people lit up with astonishment. And after the ceremony of testing, each of them fell silent and devoted only to the place of their body where the smell was. In the office, over the years I use and use everything :-) From personal Dune, Arpege, Gio or some experiment to air fresheners. But Anabis Lenka is a discovery and a miracle for me. Christmas presents will be very unique this year (8.9.2011 - Zoja S.)

Have you tried one of our perfumes?
Let us know
how you like it!
You might also like