Louis Cardin Silver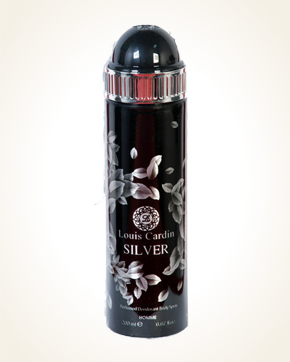 Louis Cardin Silver
Deo Spray 200 ml
In Stock
Description
Louis Cardin Silver's popular men's fragrance now also as Body Deo Spray.
Pleasantly carried men's perfume perched on sensual oriental spices with musk.
Initial musk-like tones associated with a fresh gust of pepper and nutmeg spread their lure to the woody sweet and strong patchouli with her herbal note. A silky ambergris comes with a warm, powdery lure and takes a warmly sweet, smoky trace of skin.
The whole composition sounds very seductive with soft ease.

You might also like