Louis Cardin Rose Musk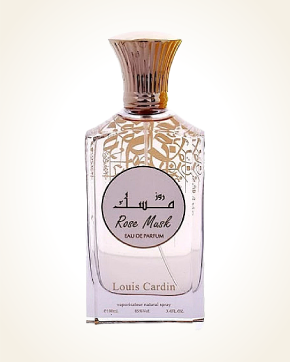 Louis Cardin Rose Musk
Eau de Parfum 100 ml
Out Of Stock
Eau de Parfum Sample 1 ml
In Stock
Notify me when available?
Description
The joyfully playful introduction is a mixture of ripe currants, in which the individual chords are associated with spicy black, sweet white and slightly bitterly sour, red. Their shades are permeated by lychee, which with its exoticism adds a delicious, creamy sweet line supported by a hidden tone of bananas and a delightfully juicy orange.
The powdery echoes of the flowers dissolve into the fruity beginning, especially with an emphasis on the smooth velvet roses, the gentle fragility of the orchids and the charm of the violet pollen that the iris weaves into the fragrant composition.
The interplay of the puffiness of the clouds of sensual musk and gourmet vanilla intertwines, warms the scent in a special way and at the same time fluffs, exactly as the fusion of these two ingredients can.

Notify me when available?
You might also like