Louis Cardin Oud Forever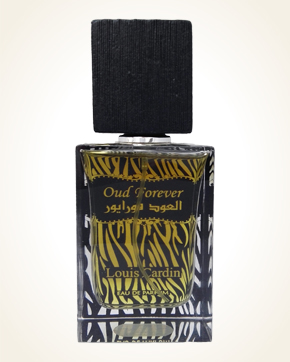 Louis Cardin Oud Forever
Eau de Parfum 80 ml
In Stock
Eau de Parfum Sample 1 ml
In Stock
Description
An interestingly dry, woody oriental footprint shows us from the beginning the chords of a seductive perfume composition for men.
Rare woods with their smoothly snug smell blend with a flashing note of cannabis scent that connects with a wave of moss, tobacco leaves and tinder-dried grasses.
In the mystical duo appears a mysterious oud oil and freshly roasted coffee, which with its line of opposites enrich the harmonious harmony of perfume, where the scent of fine resins gently line and attract you touch mysterious.
In the final keys, the entire composition further deepens the next onset of oud, with a hint of bewitching incense and just as if we smell the smoke of burning woods behind the curtain.

You might also like