Louis Cardin Oud Al Abid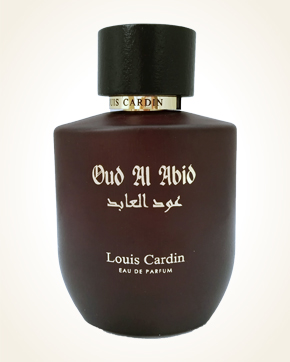 Louis Cardin Oud Al Abid
Eau de Parfum 100 ml
In Stock
Eau de Parfum Sample 1 ml
In Stock
Description
As the name of the perfume suggests, there will be tones of woody oud, whose hardness and earthiness is softened in this fragrance by the fruit to which the introduction belongs.
The fruit composition begins with exotic scented pineapple, intertwined with refreshing lemon and Indian summer romance, in violet-dark, sweet plums. The fruit slowly retreats from the refinement of roses, the grandeur of which is further enhanced by the chords of saffron.
The spicy trace of a spicy caraway, a sharp pepper with a hint of cinnamon on an orienally woody track, permeates the deeper chords of the mystic oud oil, which is in harmony with the honey touch of velvety ambergris and the heat of sandalwood.
Perfume is designed primarily for men, but will also appeal to women who like oudově tuned scents.

You might also like