Lattafa Suqraat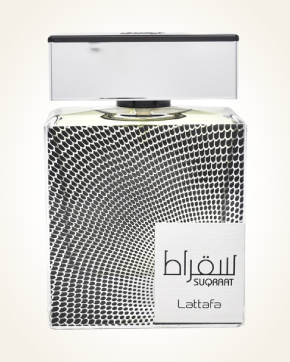 Lattafa Suqraat
Eau de Parfum 100 ml
In Stock
Eau de Parfum Sample 1 ml
In Stock
Description
Suqraat, a light men's fragrance, blends airy and watery tones into the individual ingredients, making them lighter, as if it were adding pearls to them.
Freshly spicy ginger, together with a slightly bitter trace of citrus bergamot, lures into its embrace the green accords of violet leaves, which are permeated with the cool and elegant tone of lavender.
Swinging to a fleeting warmth, this is the echo of majestic amber, in the company of smooth sandalwood, which with the final touch sensually underlines a wisp of musk.

You might also like