Lattafa Ana Abiyedh Leather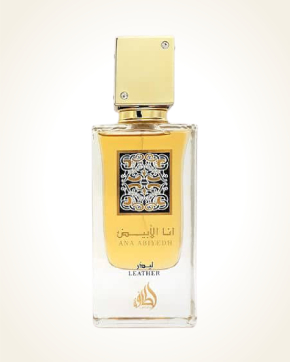 Lattafa Ana Abiyedh Leather
Eau de Parfum 60 ml
In Stock
Eau de Parfum Sample 1 ml
In Stock
Description
The earthy chypre wave sounds like a concert blending its chords into the peculiar scent of green violet leaves penetrating the herbal soap trail of patchouli and the softly fluffy, sparkling fluffy musk.
The bitter tone resounds with animal skin in the company of spicy nutmeg and fresh bergamot, to which spicy sage with vanilla mousse, topped with tonka with a nutty almond echo dusted with bitter cocoa, lazily stretches.
Chords of quality leather resound with orange flowers and geraniums, in which its interestingly placed tones, showing bitterness, as well as an elegant track colored by admirable lightness, as well as depth with a glow of seduction, which illuminates the soft sandalwood with a premonition of mystery Ana Abiyedh Leather is hiding.

You might also like