Al Haramain Lailati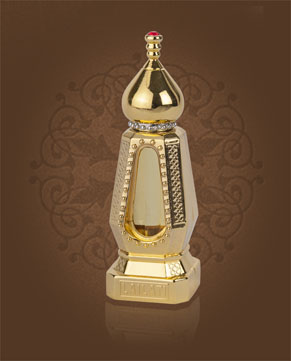 Al Haramain Lailati
Concentrated Perfume Oil 12 ml
Out Of Stock
Concentrated Perfume Oil Sample 0.5 ml
Out Of Stock
Notify me when available?
Description
Oriental floral fragrance, designed for women and men, this is Lailati by Al Haramain.
The first notes include a narcotic sweetly strong and very beautiful magnolia combined with roses. The sequel unfolds in a seductive game wrapped in the freshness of citrus, permeated by herbal wind mint. The echoes of the meadow and the freshly wet forest bring the echoes. The seductively captivating finish is in the heady tones of musk and sandalwood.

Customer Reviews (2)
Lailati cpo hits the olfactory cells with enormous force. Beautifully dense magnolia with freshly ripened mango. Going on and without losing power slowly creeping resin pitch, which perhaps we can only feel in the Bohemian Forest. And it's not just resin, but also tree bark, drought-cracked wood that sprinkles warm summer rain. The strength recedes leaving a fresh, woody impression with only a slight vanilla and a hint of oud. (03/07/2014 - Simona J.)

Lailati - also interesting, strong floral fabric softener, but in good, plus lush foliage. (01/05/2014 - Renée H.)

Have you tried one of our perfumes?
Let us know
how you like it!
Notify me when available?