Kian White Musk Khas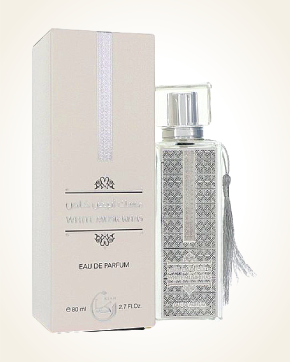 Kian White Musk Khas
Eau de Parfum 100 ml
Out Of Stock
Eau de Parfum Sample 1 ml
In Stock
Notify me when available?
Description
The exclusive White Musk Khas perfume, produced by Kian perfumers belonging to the Riifs perfume house, is the caress of musk tenderness, the sensuality of musk elegance and the fragility of musk fluffiness.
Shades of musk are interwoven in this perfume with sea waves crashing against the cliffs, where the air is saturated with both aquatic notes and salt, as well as a touch of greenery, woody plants and flowers wafting from afar.
Accords of musk tufts combine with wild flowers and a crackly dry to bitter note of mown grass, which is lightly entered by notes of saffron with notes wrapped in leather, to immediately let the citrus sounds, dominated by bergamot together with grapefruit and orange, accompanied by raspberry and cherry.
The floral solo is resounding with roses and lilies of the valley, to which the softness of caressing woods, curling again into a musky embrace, perfectly complements them.

Notify me when available?
You might also like