Abdul Samad Al Qurashi Khaltat Al Haram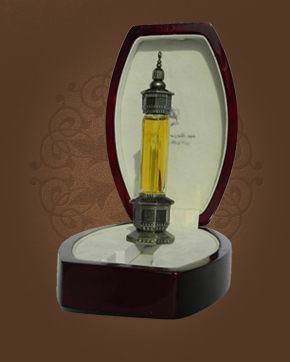 Abdul Samad Al Qurashi Khaltat Al Haram
Concentrated Perfume Oil 12 ml
Out Of Stock
Concentrated Perfume Oil Sample 0.5 ml
Out Of Stock
Notify me when available?
Description
The unique treatment of this luxurious fragrance will bring you with the first drop in utter amazement. .
The fruit of passion fruit, heliotrope, incense and oud oil are used here to fulfill the feeling of seduction. With its electrifying passion and sensuality, iris and lily of the valley make it stand out for the precious amber and black orchid, which is already freeing space to smooth out the scent using musk.
The fragrance was created for us by the master of the perfume house Abdul Samad Al Qurashi. This scented miracle, hidden in a nicely crafted flacon in an exclusive case, is definitely a sin.
The fragrance, when sprawled, gently clings to your skin, very strangely enveloping you and giving you a sense of mysterious luxury from far away landscapes.

Notify me when available?
You might also like