Khalis Tobacco Vanilla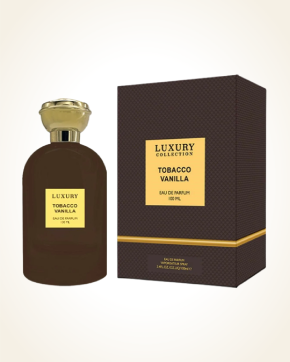 Khalis Tobacco Vanilla
Eau de Parfum 100 ml
Out Of Stock
Eau de Parfum Sample 1 ml
In Stock
Notify me when available?
Description
The deeply spicy trail of Tobacco Vanilla perfume opens with spicy licorice and cloves with cinnamon, into which the smooth and seductive vanilla fully resounds, with its creamy whipped, gourmand tone, supported by cocoa almond tonka and this introduction outlines how intense the olfactory experience of this composition will sound .
Let yourself be intoxicated by the slightly dark swing that tobacco leaves provide together with tobacco flowers, blending into a melange of overripe fruit.
Delicious sandalwood, soft-sounding cedar and a fleeting touch of oud, these are the woody notes that form a warm harmonious conclusion.
Khalis Luxury Tobacco Vanilla is inspired by Tom Ford's Tobacco Vanille perfume.

Notify me when available?
You might also like