Khalis The Queen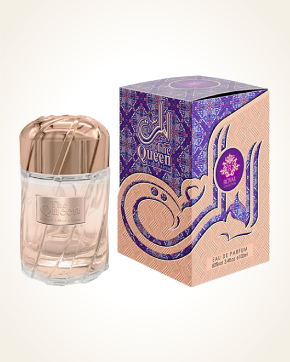 Khalis The Queen
Eau de Parfum 100 ml
In Stock
Eau de Parfum Sample 1 ml
In Stock
Description
Fresh but also sensual are the embraces of The Queen, which binds you with an initial touch of bitter orange and red pepper, the intermingling of which creates a spicy scenery for the entrance of opulently seductive, charming tuberose, whose milky nuance is supported by the addition of whipped cream, made special by creamy chestnuts.
Another floral solo is the fragile beauty of orchids, in the company of lilies, in which a touch of cold elegance is replaced by the warm note of gourmet vanilla.
There is also a flash of juicy orange at the end of the composition, together with the earthy herbal notes of patchouli, which close the fragrance.
Perfume Tom Ford - Orchid Soleil, was the inspiration for the fragrance Khalis The Queen.

You might also like