Khalis Oud Afgano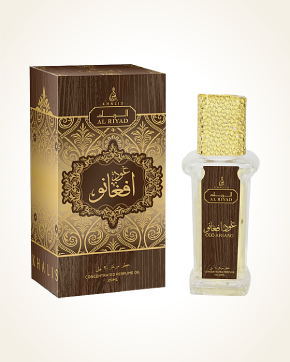 Khalis Oud Afgano
Concentrated Perfume Oil 20 ml
In Stock
Concentrated Perfume Oil Sample 0.5 ml
In Stock
Description
Warmly vibrating, shrouded in mysticism, oud essential oil shows its infinitely deep tone in the Oud Afgano perfume concert.
Oud is a warm oriental line, softly embracing and in harmonious connection with tobacco leaves, dried on tinder, it sounds smoky, like lazily rolling clouds of burning wood, the smokyness of which is carried throughout the entire composition of the perfume.
From the floral corner, an accord of whitish jasmine with a delicate scent of rose gently flashes, to be replaced again by notes of the Orient.
The final performance is carried in the softness of sandalwood, which dissolves its creaminess in a honey bed of fragrant ambergris.

You might also like