Khadlaj Thameen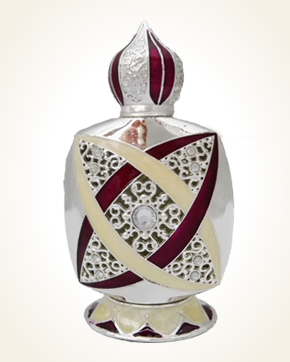 Khadlaj Thameen
Concentrated Perfume Oil 18 ml
Out Of Stock
Concentrated Perfume Oil 0.5 ml Sample
In Stock
Description
Aldehydes with lavishly fragrant, white flowers show chypre the beginning of a perfume whose strength and intensity are directly engaging.
The seductive bergamot chord with tangerine bark gives off a bitter elegance, which, thanks to the added moss, goes to earth with echoes of dry grass.
Jasmine, creamy ylang - ylang, the delicate beauty of lilies of the valley and the majestic lily turn their flower play into soap tones that smell as if they cool.
The velvety reflections of the honey amber, among which the moisture of the vetiver, flashes into the final tones of a rare woody plant with a few shades of tenderness hidden in a musky musk.

Customer Reviews (2)
If I were to describe Thameen as briefly as possible, then it would be a luxury soap. The aroma is delicate and at the same time distinctive, slightly spicy, smooth, balanced. At first I feel bitter citrus and flowers as if in the grass with morning dew, after a while the flowers are getting more; jasmine and ylang-ylang, to which I am a little cautious, are as tame as a lamb ... together all the flowers create a charming scent that evokes in me the idea of a blooming field of hyacinths and yellow daffodils. The scent gently supports wood and vetiver. Over time, Thameen gets slightly sweeter and muskly rounded. It is just as beautiful in warm and cold weather. (06/04/2019 - Petra P.)

Hello to Anabis, today I evaluate Khadlaj fragrance THAMEEN.Po painting on the wrist is floral, fresh after about an hour to divert into a drier woody, vetiverové to slightly soap scent.It is magic and flacon also. (03/10/2017 - Zdena B.)

Have you tried one of our perfumes?
Let us know
how you like it!
You might also like