Khadlaj Shamookh Gold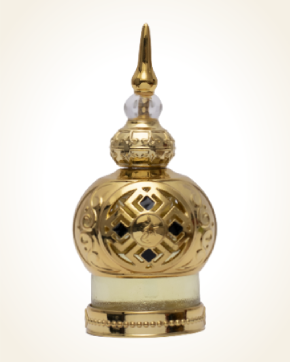 Khadlaj Shamookh Gold
Concentrated Perfume Oil 20 ml
In Stock
Concentrated Perfume Oil Sample 0.5 ml
In Stock
Description
The lightness of the floral caress is represented by hyacinths sparkling with colors, into which the scent of white sparkling jasmine with a touch of sparkling cool lily of the valley is immersed.
A fresh whiff of juicy rhubarb attracts puffy puffy, musky clouds, powdery cocoa vanilla tonka and in the end a gentle swing to deeper notes of a velvet accord of ambergris and a bitter note of saffron.
Khadlaj Shamookh Gold is inspired by the Rasasi Rania fragrance.

You might also like