Khadlaj Samiya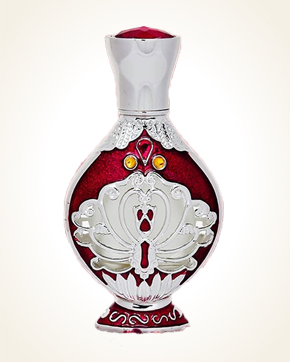 Khadlaj Samiya
Concentrated Perfume Oil 18 ml
In Stock
Concentrated Perfume Oil Sample 0.5 ml
In Stock
Description
Samiya perfume radiates with exotic fruits, in chords with melon, which is accompanied by herbal chamomile and rich aroma of linden flowers.
White roses are hidden in flower corners in harmony with bitter wormwood with undertones in lemons. The combination of roses and labdana gives an impression of the irritating seductiveness of the perfume, especially with its several shades of animal skin.
The fruit chord will eventually connect with musk, which in this combination is cool and fresh.

Customer Reviews (1)
Good evening. Today I received a fragrant package with several samples and Banafsaji Surrati. I was totally given a sample of Khadlaj Samiya perfume oil. I already liked the composition, but in reality far exceeded my expectations. It is a truly magical scent. In the beginning, bitterly wormwood. I do not perceive the fruit tones too much, which is good for me. When it unfolds, I feel my beloved chamomile, lime and sweet violets. Roses and labdanum give the smell a mysterious, almost mystical touch. Stamina is excellent. I will certainly buy this fragrance in the next order, because it literally gets me to my knees, is almost unearthly beautiful. Thank you very much for the perfect service, gifts for purchase and quick delivery of goods. You're amazing. (06/04/2020 - Romana M.)

Have you tried one of our perfumes?
Let us know
how you like it!
You might also like