Khadlaj Miss Premiere La Fede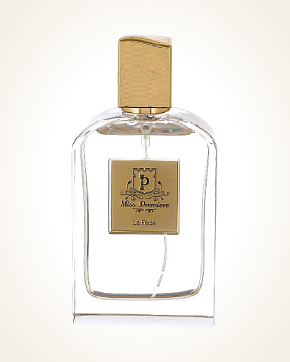 Khadlaj Miss Premiere La Fede
Eau de Parfum 75 ml
In Stock
Eau de Parfum Sample 1 ml
In Stock
Description
Miss Premiere La Fede is the scent of soft hugs, captivating sensuality and lovely kisses - it's tenderness itself.
The perfume score is opened by delicious raspberries and a spicy black currant, into which the floral play of a white bouquet is immersed.
Jasmine ripples, chased by the fluffy fragility of violet pollen with an echo of light as a touch of butterfly wings, enter the foreground with their fluffy softness. May seductive corners enter this seductive nook, which rounds the other flowers and interconnects them in charm-rich chords.
The perfect interplay of charm is brought by a clump of musk in softly appearing sandalwood shavings in the final tone.

You might also like