Khadlaj Al Fursan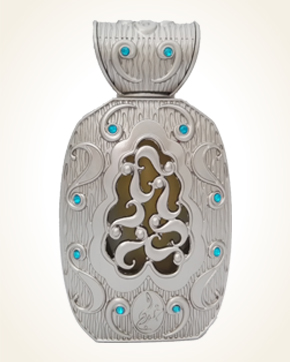 Khadlaj Al Fursan
Concentrated Perfume Oil 18 ml
Out Of Stock
Concentrated Perfume Oil 0.5 ml Sample
Out Of Stock
Description
The introduction is a sweet-wound fruit, dominated by banana with strawberry mousse, but quickly replaced by flowers.
The queen of flowers arrives - the rose with its majesty and in its floral proximity permits a beautiful, jasmine caress, spreading out in vanilla echoes. Neroli, ylang - ylang are another of the white flowers that compete for your favor.
Warm sandalwood glimmeres from a distance, with a few tones of dry-sounding Oriental spices. The conclusion bears again on the waves of floral seduction.

Customer Reviews (1)
Hello, that's our turn ... and it will be for my wallet. So far I'm testing the samples ... and I know I will need it again .. Jasmine and ylang fragrances are leading me, not the hard ones, but with something, like fruit or vanilla ... and this is a shot, it's full of white flowers and tenderly supplemented with rich ripe fruit. I do not feel strawberries, but I would say that there are used cherries, maybe with tangerine, I definitely perceive the perfume development as a white veil blowing somewhere above the garden, where there are cherry trees and a tangerine grove. Thank you and look forward again, as a little girl. (9/20/17 - Jana P.)

Have you tried one of our perfumes?
Let us know
how you like it!
You might also like