Khadlaj Aashiqa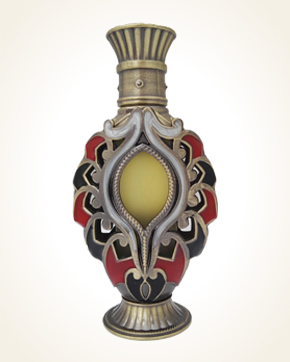 Khadlaj Aashiqa
Concentrated Perfume Oil 18 ml
In Stock
Concentrated Perfume Oil 0.5 ml Sample
In Stock
Description
The unique combination of fresh citrus with her highness - a rose - makes the queen of flowers stand out in all her elegance, as the juiciness of the fruit underscores the intoxicating beauty. Delicate rose jasmine and noble flowing iris, the cold of which is cedar with cedar wood.
There is a gourmet seduction of dark chocolate, in which it gently swings dry, even dusty vanilla pods.
In a delicate connection with the gourmet wool is the tenderness and softness of the musky clouds of musk, among which the echoes of earth and moisture from patchouli flash back and forth.

Customer Reviews (1)
I received an Aashiqa from khadlaj as a gift. I still didn't smell a perfume that smelled of delicate citrus and rose, and at the same time it was ... as if cold. That will really be the iris. It froze me. In my opinion, it is an unusual and pleasant summer until the summer. There is no need to put vanilla, it just blinks there. Thank you, (26.08.2020 - Dominika J.)

Have you tried one of our perfumes?
Let us know
how you like it!
You might also like