Arabian Oud Kalemat Wood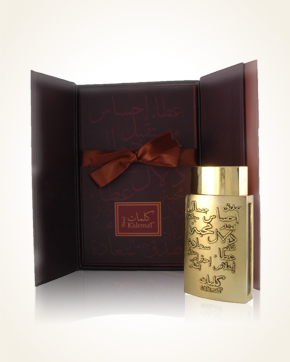 Arabian Oud Kalemat Wood
Concentrated Perfume Oil 20 ml
Out Of Stock
Concentrated Perfume Oil Sample 0.5 ml
Out Of Stock
Notify me when available?
Description
The seductively alluring scent of Kalemat is now more intense and more in oriental tones. The version of pure perfume - CPO, follows the very popular Kalemat spray.
The sweetly woody Kalemat perfume will appeal to both men and women.
The introduction is completely captive to the warm-sounding vanilla and basil. With an oriental hint comes a mysteriously warm oud oil with an almost mystical tone of woody smooth tones that softens into a powder echo with a sensual musk.
The smoothness of the velvety ambergris melts into the honeycombs along with floral tones, to which vanilla is added again. Enter the wondrous world of oriental, warmly spicy scents.

Notify me when available?
You might also like