Pheromone Perfumes Ibi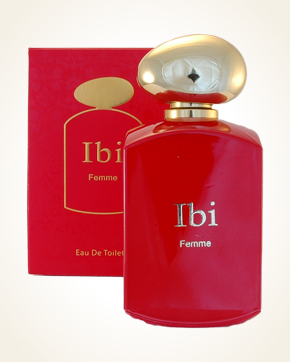 Pheromone Perfumes Ibi
Eau de Toilette 100 ml
Out Of Stock
Eau de Toilette Sample 1 ml
In Stock
Description
Tropical paradise full of fruit - yes ... plus oriental spices with sweets - this is the Ibi gourmet fragrance.
The juicy feast with bowls full of pineapples, peaches, pomegranates and fresh citrus, shows a delicious journey that we set out for other delicacies.
A pleasantly blended cocktail of exotic fruits, especially mangoes, comes to the foreground, spiced with a hint of saffron, adding warm-sounding vanilla and adding a few linden and delicate beautiful orange flowers.
The bitter tones of caramel and roasted almonds flicker gently around the cedar wood to let go of a continuing dose of pineapple, slightly dusted with coconut at the end.

Customer Reviews (1)
Hello, I am enchanted by the IBI formula, although as described by EdT, its intensity surpasses where and what smell, what I know as EdP. :-) It is a rich aroma of fruit, which is served with the refinement of the chef ... you can see beautiful woody waves, cedar is a magical and linden flower to it - splendor. It's a gourmet's paradise, and the stamina ... perfect. I already know what will be in the next order as a great perfume ... :-) thank you. Best wishes (22.8.2017 - Jana P.)

Have you tried one of our perfumes?
Let us know
how you like it!
You might also like