Estevia Parfum His Excellency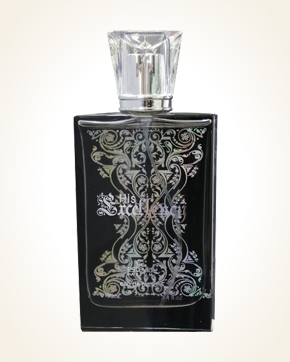 Estevia Parfum His Excellency
Eau de Parfum 100 ml
Out Of Stock
Eau de Parfum Sample 1 ml
Out Of Stock
Notify me when available?
Description
The duo of Excellency fragrances, we are introducing a new brand of perfume manufacturers - Estevia Parfum.
Dubai Royalty Collection consists of 4 perfumes, we bring you the first two of them. Gold-white fragrance pack is designed for women and in black-silver flacon is hidden men's fragrance.
Fresh, bitter citrus tones in combination with woody plants show the direction of this aroma.
Cedar wood with a slightly warm trace combines with the scent of the forest, full of precious resins, with earthy sounding vetiver and cool anise.
The notes of velvety ambergris contrast with spicy nutmeg and black pepper, which will be complemented by herbal spiced patchouli with balsamic tones.

Customer Reviews (1)
I got the formula His Excellency, I'm excited, it's a wonderful smell, I haven't felt anything like it yet, I still put my wrist to my nose and I can't get enough of that splendor. and a miracle happens, the love of the first scent. And I already know that I absolutely need this splendor. So I will order the whole package of this beauty. Thank you very much for this formula, which has inspired me to further explore Oriental perfumes, which are still unknown to me. But all the more tempting is the temptation to own at least some of these treasures. Never before has any perfume impressed me as Royal Musk, Azhar and this treasure. (2/28/2018 - Helena K.)

Have you tried one of our perfumes?
Let us know
how you like it!
Notify me when available?
You might also like