Estevia Parfum Her Excellency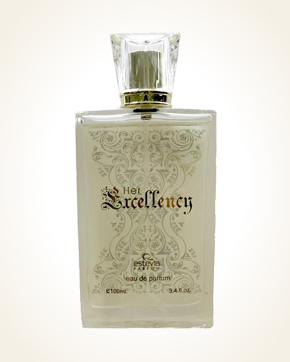 Estevia Parfum Her Excellency
Eau de Parfum 100 ml
In Stock
Eau de Parfum Sample 1 ml
In Stock
Customer Reviews (3)
I greet you, Mrs. Lenko, and your whole fragrant Anabis: -) ... I am still your loyal customer :-) Her Excellency - so it is also a blast of tenderly clean purity ... the beauty of seducing still smelling ... so you give me ... I really would not be able to do anything all day, and just by gentle songs, take in the splendor of your captivating and very addictive fragrant drugs .... oh yeah ... time please stop for a while .... .... maybe After an hour of application, I have to add that it is really a very magical changing smell ... I feel there still a raspberry vitacit slightly irritated ....
Perfume Her Excellency, I opened my Christmas. It is fabulously beautiful, very soft, powdery, floral-fruity cloud ... exactly what I wanted now. Mrs. Luna, I wish you a happy and prosperous 2017! (December 27, 2016 - Renata K.)
Good evening to you all the sweet Anabis! I could not bear it and unwrapped, Her Excellency is so delicate, but rich, is pleasant, beautiful .. white flower is big and strong, but moderation is fruity, caressing it, until powdery. Really, such as ... the welfare, like when your husband tells you a new fragrance? You smell nice ... that's it ... powdery, so I called her, stroking powdery ... :-) I wish you many happy customers, happy to be going back! (December 1, 2016 - Hank C.)
Have you tried one of our perfumes?
Let us know
how you like it!
You might also like