Al Haramain Haneen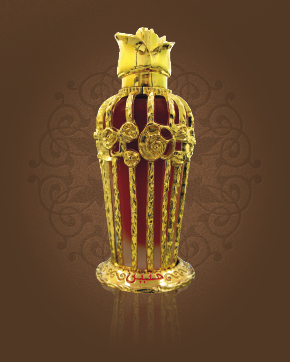 Al Haramain Haneen
Concentrated Perfume Oil 20 ml
Out Of Stock
Concentrated Perfume Oil Sample 0.5 ml
Out Of Stock
Notify me when available?
Description
Roses, cognac, bitterness tinged with the sweetness of oud oil, all of this breathes with the first drop of perfume.
Let yourself be enjoyed for a stroll through the flowering garden, with an intense aroma of narcotic, fully blooming roses.
After the first emergence of floral tones, headed by the queen of flowers, honey comes to the foreground, stroking and embracing you in her warm arms.
A light, perhaps even slightly concealed breath of cognac will take you for a walk behind the curtain of bitter tones that will evoke an atmosphere of relaxed dreaming, behind the mysterious gates of magnificent palaces and their cared, fabulously beautiful gardens.
It is very pleasant, so let yourself be permeated by combining sweet oud oil with rose and come to feel the aroma in different tones of intensity.
Try to start with more intense concentrations in the form of CPO and support your fragrance by spraying EdP throughout the day.

Notify me when available?