Hamidi Superior Men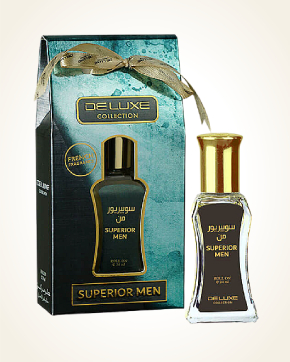 Hamidi Superior Men
Concentrated Perfume Oil 24 ml
In Stock
Concentrated Perfume Oil Sample 0.5 ml
In Stock
Description
The juicy onset of citrus, dominated by sweet tangerines with oranges, is complemented in the opening tones by a green wave of meadow grasses and the softness of rare trees in the background.
The lush greenery of the grass blends into a floral still life, in which sweet jasmine flowers and sweetly penetrating chords of tiara appear, the green undertones of which again accentuate the gently green trail of grasses.
The honey velvet of the majestic amber invites us to deeper tones, harmonizing with the pleasantly flowing scent of sandalwood and cedar wood, to which citrus caresses are gradually added again.

You might also like