Syed Junaid Alam Hadeel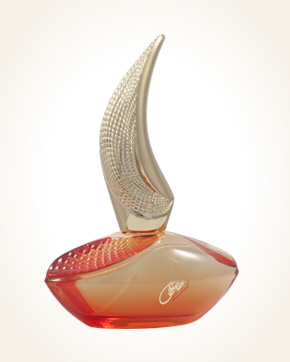 Syed Junaid Alam Hadeel
Eau de Parfum 100 ml
In Stock
Eau de Parfum Sample 1 ml
In Stock
Description
If you are looking for the secret of floral fruit fantasy with sensual musk tones, this is a brand new perfume from Syed Junaid Alam - Hadeel.
Directly delightfully processed violet magic magic along with roses will welcome you with the first drops of this oriental novelty. Sensually served white musk, coconut and heady scented jasmine will lead you to a garden full of exotic fruits that will give you its lavish banquet. In tones of mildly sweet-sour lychee, juicy pineapple, yellow, honey-scented melon and tangerine, we dip into sweet vanilla.
This whole oriental and fruity floral cocktail is a great attraction for hot summer days.

Customer Reviews (3)
Hello, the whole Anabis team, girls are amazing hardworking bees. The package arrived today is a great fragrance from Syed Junaid Alam-Hadeel it's a beautiful floral fragrance, but not so heavy and opulent, it is subtle but still expressive. I enchanted me. The endurance is very good, goes into space, in the summer will certainly "conjure" even differently.Velmi hilarious work. (1/25/2019 - Zdena B.)

Hadeel edp addresses with its generosity. Flower beds of multicolored roses, pergolas filled with flowers of rising rosehip roses and the rich scent of pollen contrasts sharply with the tenderness of delicate violet flowers. Fruits headed with fluffy melon, peach and citrus are drowned in high-quality brandy, lazily swaying in it and gives off a sweetly spicy aroma. Sharpened jasmine as if just unfolded, only coloring and leads the smell to its conclusion, where again stands out the power of wine brandy. Hadeel is sparkly jubilant, but gentle. (Jul 8 - Simona J.)

The glow of dawn spilling from the eye to the delightful flacon brings a strange, eye-catching, fresh bitter beginning of a mystical morning marked by dew-sprinkled green leaves. Then flowers slowly start to wake up and the smell gets sweeter. The first ones open their flowers full of roses and in gentle sacrifices with rich violet they welcome into their arms narcotic jasmine to indulge in the seductive musk. The delicate flower beam dissolves in a strong sweet cocktail of tropical juicy fruit with plenty of vanilla and a drop of honey syrup. The air sparkles with the mystery of captivating harmony, which completely absorbs us with its soft glow, permeates us, and becomes our own source of sensual flashes that flutter into the distance around us, leaving a long-lasting fragrance print wherever we were. Charming, fresh sweet, like a feather light stroke, this is a luxurious Hadeel. (20/11/2013 - Andrea Ž.)

Have you tried one of our perfumes?
Let us know
how you like it!
You might also like