Afnan Glamorama Blue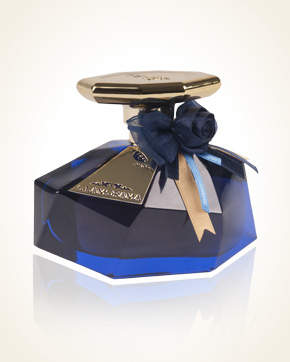 Afnan Glamorama Blue
Eau de Parfum 100 ml
Out Of Stock
Eau de Parfum Sample 1 ml
Out Of Stock
Notify me when available?
Description
The scent of white flowers combined with airy tones that blend in with the purity of water freshness brings you Glamorama Blue.
Pleasantly laid jasmine and lily open a seductive and irritatingly attractive wave. The charming lily of the valley with its delicate cold beauty invites you to take a walk gently lined with its highness - roses. The whole combination is full of air and water tones that lighten the smell of white flowers.
Touching the clarity of the water spray in conjunction with the sensuality of musk and white flowers will show its mysterious magical attraction.

Customer Reviews (3)
Good evening, thank you and my wife for a quick package. We have given your recommendation, and indeed Glamorama Blue is somewhat similar to Arabian Gems Blue, although in my opinion it is slightly subtle, but her fragrance on the woman is pleasant and, as she says herself, has long felt it. Thank you and nice upcoming Advent days wishes (21.11.2019 - Karel and Milada H.)

Glamorama blue - perfume I have a short time, but I already know that it is very beautiful, very floral and I feel lilac and lily. For this perfume I remember a large bouquet of purple lilac and white lilies. The perfume surprised me flakonek, because I can not see, so I could not imagine. Is beautiful. (March 6, 2014 - Petra Š.)

A bottle of perfume evokes a tempting gem in an icy kingdom illuminated by the soft aurora. The trip to the realm of silence is disturbed by the clinking drops of clear water falling on the stiff flowers of lilies and lilacs, which come to life under their touch. Delicate floral lines color fresh water tones and saturate clean air. A fresh breeze frolicking across the sparkling plains flourished more flowers, hovering together their silent walz, the sleek jasmine and the refined lily of the valley in their arms. Their gentle play attracts a majestic rose, which by its presence warms the whole atmosphere into a charming form. Glamorama Blue is a crystal fresh, fragile seductive beauty with airy, sweet flowers interwoven with pearl, which unobtrusively floats through the space, attracting its elegance with great stamina. (05/12/2013 - Andrea Ž.)

Have you tried one of our perfumes?
Let us know
how you like it!
Notify me when available?
You might also like