Al Rehab Fruit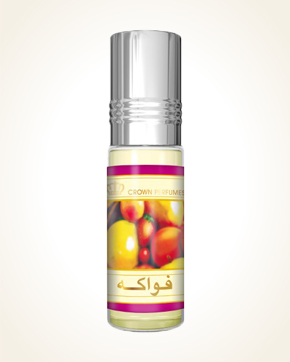 Al Rehab Fruit
Concentrated Perfume Oil 6 ml
In Stock
Concentrated Perfume Oil Sample 0.5 ml
In Stock
Description
A pocket pack of oriental perfume, the big advantage of which is the small size (6 ml of pure perfume) so that it fits even the smallest handbag or pocket. In addition, perfume is very easy to apply using a ball in the bottle cap. So you can always have your favorite fragrance with you.
A fruit explosion headed by a peach, to which a lime with pineapple is added in the wake. A light puff of coconut fragrance, bringing in full the orange sprinkled with cloves, only shows up for a moment to be replaced by a hint of strawberry and pear on a gently spilling vanilla finish.

Customer Reviews (2)
Fruit cocktail, dominated by peaches, where the lime and pineapple come. (5/18/2015 - Miloslava P.)

Fruit is an explosive mixture, which is able to put a weaker individual in the first moment even by a fruit pressure wave. First, saturated juicy green fruits - grape, pear, apple - emerge from the geyser. After a while, orange rays of sweet citrus are added to the tone spectrum, passing on the baton of pineapple and then soft velvet peaches with apricots. At this point, the seeming chaos of the defiant fruit representatives begins to organize, thanks to the added fluffy musk, into a sleek, downright pleasantly sweet form of refreshing juice on summer days. Survivors will find an unexpected surprise in the epicenter. Stamina again excellent. (27/09/2014 - Andrea Ž.)

Have you tried one of our perfumes?
Let us know
how you like it!
You might also like