Al Rehab For Men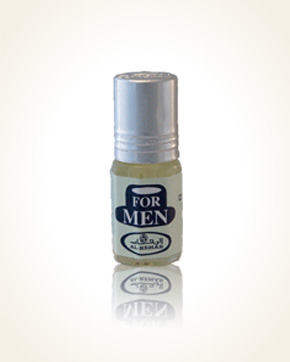 Al Rehab For Men
Concentrated Perfume Oil 3 ml
In Stock
Concentrated Perfume Oil Sample 0.5 ml
In Stock
Description
A pocket pack of oriental perfume, the big advantage of which is the small size (3 ml of perfume) so that it fits even the smallest handbag or pocket. In addition, perfume is very easy to apply using a ball in the bottle cap. So you can always have your favorite fragrance with you.
Very attractive men's fragrance.
Light tones of linden blossom along with delicate camomile are captive by the refreshing waves of cedar and lemon grass. The spicy footprint is represented by nutmeg, to which vanilla with rose gently peeks. The purity of musk will give us a seductive sensuality.

Customer Reviews (1)
Men's fragrances FOR MEN + SECRET MAN + SUPER MAN, husband has proven and is very happy. He even had several reactions from our customers that they smell nice (29.1.2014 - Jarka B.)

Have you tried one of our perfumes?
Let us know
how you like it!
You might also like