Afnan Fidaetak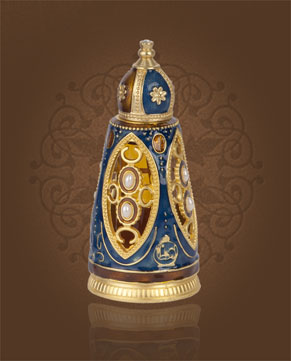 Afnan Fidaetak
Concentrated Perfume Oil 15 ml
Out Of Stock
Concentrated Perfume Oil Sample 0.5 ml
Out Of Stock
Notify me when available?
Description
Bitter and sweet at the same time, this is the new Afnan perfume.
Cedar wood with a gentle tide of musk and a light cloud of burning pink wood outlines the echoes of slightly bitter but also sweetly wound with the help of sandalwood and dry vanilla. Oud essential oil is immersed in juicy citrus freshness, so it does not stand out, but is a complement with its woody oriental tone. The velvety touch gives us the softness of the abmra with echoes in moss and grass. Eventually comes the seductive scent of rare gums and saffron.

Customer Reviews (2)
Fidaetak cpo. The thick oil hides the arms of cedar branches and juniper berries crushed to dust, which were stored in a polished wooden box. The wood is dry, warm, sweet, cedar shoots reflect the juicy greenery subdued by the unsweetened vanilla. Sandalwood here is exactly the same as when I burn it on carbon to sweetly woody scent flat. The smoky impression turns into a herbal bitterness associated with vanilla, this time not warm and radiant, but cool, as if polished by mint sprigs. (03/07/2014 - Simona J.)

Fidaetak enchanted me with a bottle, how small a jewel made by master woodcarver, who hides soft warm chords of wood in various forms, so changeable and yet so harmonious. With the first drop on the skin, fresh citrus, subdued by tame oud, is released into the space, dry herbs and spices flash through the cedar. The senses are overwhelmed with a golden, honey-like, warm woody fragrance, gradually melting into the subtlety of a sweetish vanilla-dusted sandalwood. The resin crystallizes slowly, smooth and smooth ambergris composition gently sweetens and smoothes it into a soft, light form. Do not be fooled by the beginning, within half an hour of Fidaetak is a delicate unisex delicate fragrance. Very pleasant surprise… (20.5.2014 - Andrea Ž.)

Have you tried one of our perfumes?
Let us know
how you like it!
Notify me when available?
You might also like