Essencia De Flores Intense Leather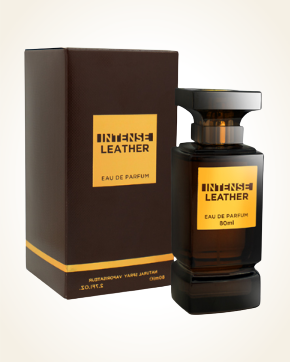 Essencia De Flores Intense Leather
Eau de Parfum 80 ml
In Stock
Eau de Parfum Sample 1 ml
In Stock
Description
A strong fragrance radiating through oud and leather - this is Intense Leather, the opening notes of which are opened by the outline of delicious raspberries, to which bitter saffron is heard in its intensely sounding solo, which is highlighted by the heat of animal skin.
In this bitter score, oud essential oil appears with a big bang, its deep tones come to the fore. Directly glowing leather alternates with a mystical level of oud, where the two ingredients seem to wage an olfactory battle for their place in the foreground.
The tinder-dry tobacco leaves add a special echo to the floral touch of jasmine, which alternates with the smoky, resinous-sounding olibanum.
The conclusion again belongs to the aria of warm leather, which is enveloped by several softly caressing accords, rare woods and a honey-velvet note of ambergris.
The fragrance Essencia De Flores Intense Leather is inspired by Tom Ford's Tuscan Leather Intense perfume.

You might also like