Anabis Elmas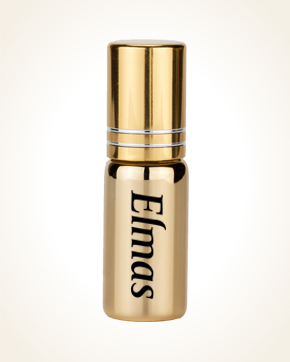 Anabis Elmas
Concentrated Perfume Oil 5 ml
In Stock
Concentrated Perfume Oil Sample 0.5 ml
In Stock
Description
Elmas is pure, Elmas is delicate, Elmas is full of magical musk.
Enter the world of calming musk. Enjoy the light breeze of freshly mown grass with a juicy drop of citrus fruits.
Feel the power of fresh flowers accompanied by a bit of icy mint. And here comes the musk again, suitable for both women and men.
Customer Reviews (4)
Oh God, I'm in exile ... lost my fragrant love musk beauty moooc thank you Mr. Jano and Mr. Lenko :-) such a speed .. as always ... really moooc thank you ... Elmas is a wonderful wonderful purulent Soap-like smell ... just purity itself ... a bomb ... And it's made for both women and men ... It's such a pure soapy cloud that comes along with any scent ... (12.7.2017 - Romana IN.)
Elmas: Noble Soap The name of the scent has to mean "diamond" and it does not lie; it's a jewel and it's in a vintage arrangement. It feels delicate toilet soap, plenty of musk, and perhaps a scrawny white collar. Elmas is, in essence, a pleasant nostalgic memory. A perfume full of small flowers, gently girlish, is like a luxury soap that is made to wash in linen. (24.5.2017 - Katka - Breakfast in perfumery)
ELMAS - purity and freshness on my skin over time sinking into the depths of that perfume is changing at a very sensual, so to feel shy ... like a gentle girl who just discovers her femininity ... (February 8, 2017 - Lenka S.)
Elmas is for me an emotional fragrance, fragrance of purity, innocence, charm, scent at that parade before my eyes the images of women in various forms. First, caring mother lovingly rubbed oils, and zapudrovává baby to be able to press his face to the babe with sensitivity to suck the sweet smell. Then a whiff of citrus carried on soap hoblince brings another picture. First Republic lady's boudoir, sitting in front of a mirror and a movie star on a table laid open flapjacks, fluffy powder puff, nearby lipstick, makeup and fragrance delicate intimate seduction. This amazing stage gradually began to mingle with white flowers and crystallizes into ladies with refined taste and elegance of fashion Coco Chanel. Elmas is the foundation of musk and play with other components, but it's definitely not your typical underwear smell. Elmas is a celebration of gentle charm. (And also the first muscovy duck, which I took mercy ;-)) (February 2, 2017 - Andrea Ps.)
Have you tried one of our perfumes?
Let us know
how you like it!
You might also like