Rasasi Dhanal Oudh Estethnay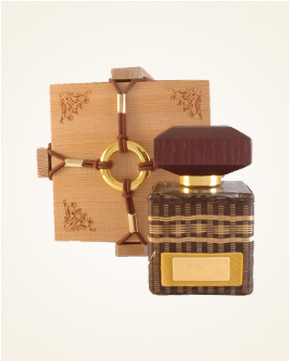 Rasasi Dhanal Oudh Estethnay
Eau de Parfum 45 ml
Out Of Stock
Eau de Parfum Sample 1 ml
Out Of Stock
Notify me when available?
Description
At Dhanal Oudh Estethnay you will find a combination of sweet-bearing woody plants and floral chords, which together create an Oriental concert accompanied by fruit tones and spicy-sounding rare spices.
Immerse yourself in the magical depths of Indian oud oil, which is spoiled with gourmet, warm sweet vanilla from Madagascar and richly added Iranian saffron. The fruit bathed in a dense wave of gourmet caramel will be presented opulently.
Nobles are shown by floral keys, headed by delicate tender orange flowers. The seductive charm adds intoxication to the Indian rose.
Enjoy the mystical scent of precious resins, taste the touch of fine oils, smell the oriental expression of freedom and unrestrainedness. ... and as we were told, the perfume bottle is wrapped in a wicker basket inspired by the Qing Dynasty style ...

Customer Reviews (1)
Dhanal Oudh Estethnay - I am not an oudal connoisseur, I rather avoid the oud, but the smells are like music. I like all genres if they are well assembled. And this (or this?) Certainly is. The introduction of the fragrance reminds me of a horse's aroma with everything that goes with it. I think of a dark steed with a shiny mane. After a few seconds, the horse's aroma fades and is smoothed by the aroma of old aged wood. This is the smell of wood that you can feel, for example, in a castle or in an old cottage. In addition, a little smoke, sweet honey and raw sweet sweet vanilla are added. The smell settled on my skin in a slightly woody key, saturated with unsweetened honey, exacerbated by a slightly animal but aphrodisiac trace. Personally, I perceive the smell as very sensual, aphrodisiac. It is extremely sexy on male skin. (5/31/2015 - Martina M.)

Have you tried one of our perfumes?
Let us know
how you like it!
Notify me when available?
You might also like